More Access, More Media
Carnegie Library of Pittsburgh, Library of Accessible Media for Pennsylvanians
←
To Project Types
Pittsburgh, PA

|

11,700 SF

Hidden away inside a former Studebaker factory and showroom on Pittsburgh's "Automotive Row," a valuable community resource gets an amplified street presence.
The bold red of the recessed entrance continues along an inside wall to help orient patrons who are partially-sighted.
The Carnegie Library of Pittsburgh's Library of Accessible Media for Pennsylvanians (CLP LAMP) is immensely valuable to its community of users. Many who initially come for the library's services end up volunteering their time to assist in the production of audiobooks for distribution across Pennsylvania or to help others make use of its resources. As a result, many view it as a second home.
Before: CLP LAMP was hidden behind bricked up windows.
After: It now welcomes the community to a comfortable, empowering home.
Developed in conversation with CLP LAMP's patrons, our design makes that home more comfortable and easier to use while making its value clearer to the larger public. Formerly bricked over windows now hold insulated glass that maintain the building's character while dampening street noise for audiobook users. Playful, braille supergraphics on the windows spell out the library's focus for the larger public.
...our design makes that home more comfortable and easier to use while making its value clearer to the larger public.
Natural light and bold colors ease wayfinding for patrons with visual impairments.
Moved from midblock to the corner, a recessed entry creates a sheltered place to pause before stepping onto the narrow sidewalks that border a busy street. The bold red that marks the entry also wraps the perimeter within to help guide patrons and volunteers with visual impairments through the building's public zones. Tactile measures—textured paving at the entrance, woven flooring that differentiates navigational paths from the library's seating area—reinforce this wayfinding strategy.
Volunteers and staff produce audio recordings of requested materials within the studio space of the upper floors.
Dark grey, textured flooring marks the walkway and sinks within the bathroom, making the space easier to navigate.
The interior aesthetic is simple. Removing visual clutter, the renovation exposes the elegant, board-formed concrete structure underneath. We've also inserted roomy, milled-wood booths to soften and warm the largely concrete space while providing plenty of room to accommodate patrons' service animals and wheelchairs.
Deep booths with cantilevered tables make room for patrons to spread out and work while service animals find room below.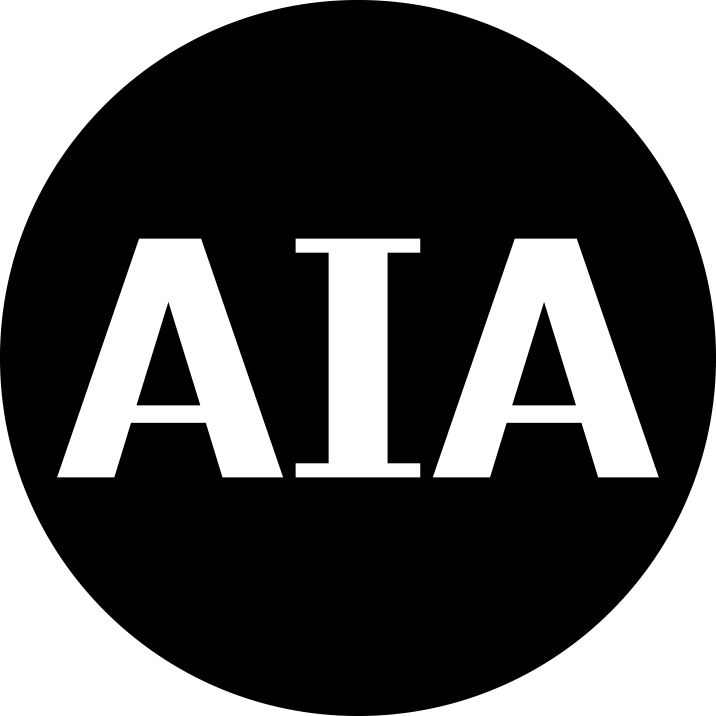 AIA Pittsburgh, Certificate of Merit